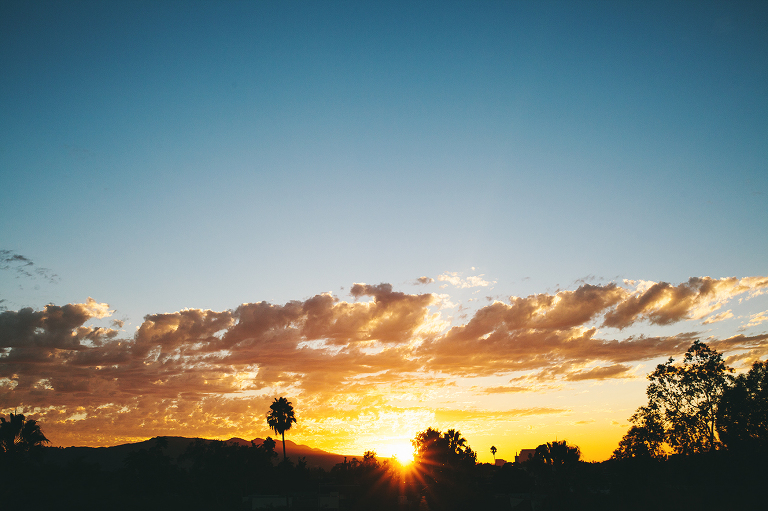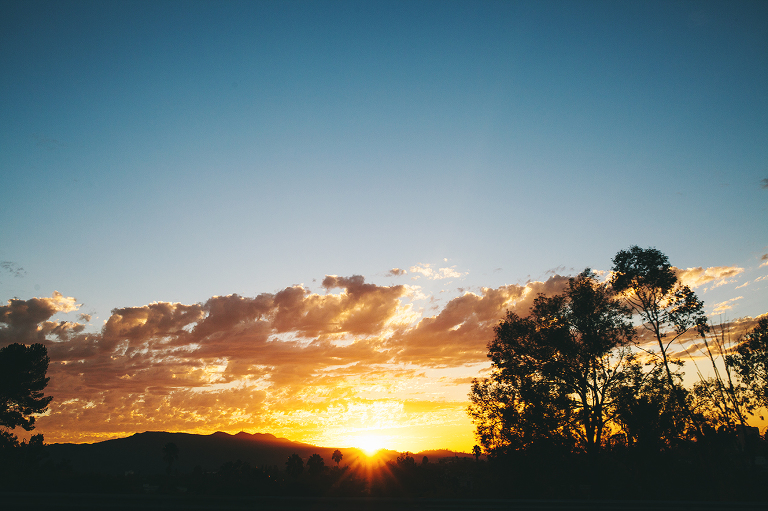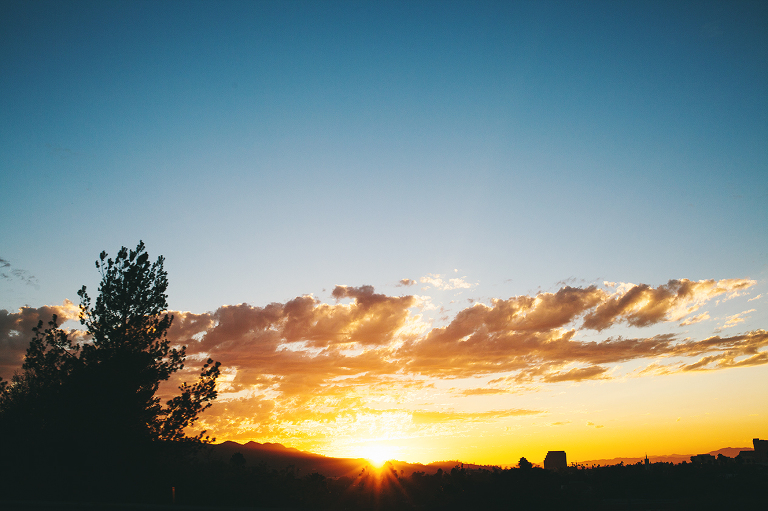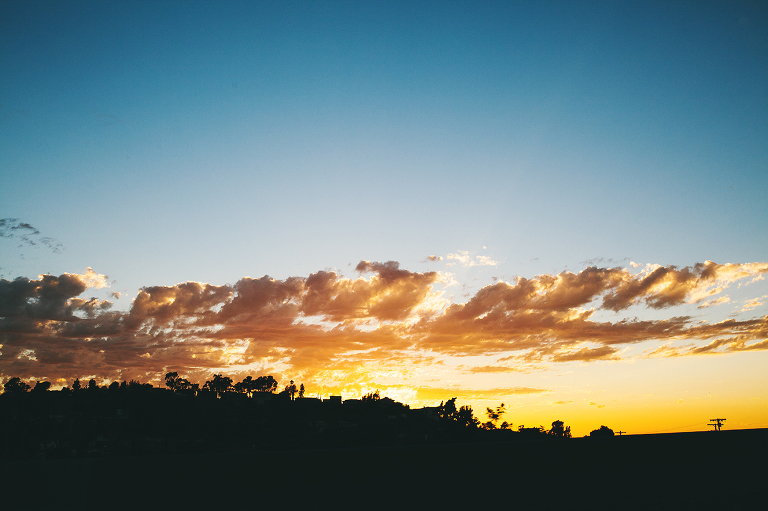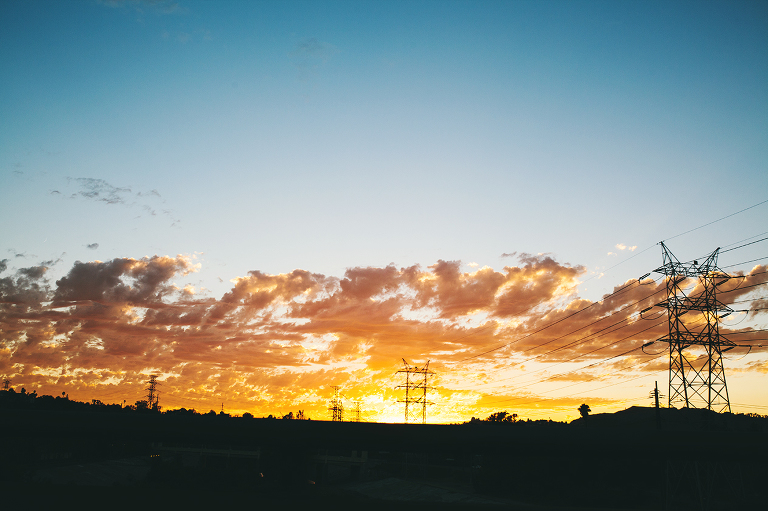 I know we all hate LA traffic, but I've learned some ways to deal with it more easily.! Yes it still sucks, but trust me….these things will make you feel like your not (totally) wasting a complete hour or two of your life away stuck in a car!
1. Learn to see things with a new set of eyes
All too often we get so use to seeing the same views every day that we become immune to their beauty. If we try to see things with a fresh perspective, the world will suddenly get a little more beautiful. Lately, I have been trying to pay more attention to skies. I like to think that God painted it for us. Cheesy? Maybe. But, it really reminds me to be more appreciative of the surrounding beauty!
2. Listen to some FEEL GOOD tunes to help you amp up your energy and think POSITIVELY. 
Ever heard of the Law of Attraction? If you haven't, you should definitely take the time to watch this. It's worth it! It basically presents the concept that you attract everything that you think. It argues that our thoughts have energy signals that radiate throughout the universe. Some may believe it. Some may not. I sure as hell do! I swear…every time I take the time to really think positively and actually believe that something I want to happen will happen, a positive "lucky" occurrence takes place in my life within the following days. Our thoughts and energy radiate through us. For example, have you ever met someone where you're like "Wow, they have some crazy, good energy" and you generally are just drawn to them? They don't get that charm/charisma from nowhere! They are thinking good thoughts…and have faith in themselves and the world around them. As a result, they generally live happier lives in which they attract happier things and events. They aren't just lucky. They are attracting these things into their lives!
It doesn't hurt to just meditate on positive thoughts for a minute! Imagine what you want, picture it taking place, and use high energy! Use feel good music to help you out ;)
3.  Re-evaluate your priorities
Everyone needs to do this every so often just to make sure they are heading down a certain road purposefully and not blindly.
4. Breakdown how you use your time
All too often, we make excuses for ourselves (trust me, I do this a lot). "Oh, I'm too tired to go for a run." Ha. In fact, I'm currently thinking this! Damn it. Now it's REALLY going to be hard for me to convince myself out of that run later! Anyways, back to the point,….reflect on how you spend your time.  We all love our t.v. shows, social media, etc., but then we all wonder why we don't have enough time to grow our passion into a career, improve a skill, exercise, or prepare healthy meals. Seriously, little things we do during the day eat up a lot of our time!
If you spend 1 hour on social media and 1 hour watching tv every day, that means you are spending an estimated 56-60 something hours doing those things every month. SIXTY HOURS OF YOUR PRECIOUS LIFE! GEEESH! No wonder we all say we don't have time.!!!!!
5. Convince yourself to make eye contact with another driver, start vigorously dancing for a few seconds (do it suddenly and quickly), and then go back to driving like you never did anything strange at all.!
Ok, maybe I ran out of ideas………but seriously, I think this would feel kind of liberating, plus you could get a kick out of it! A rush? A much needed laugh? Anything? Oh gosh. Stop being so uptight and just try it for heaven's sake. I mean you're never going to see those people again! Don't forget to be silly and don't take yourself TOO Seriously. It makes life funner and much more interesting. :)