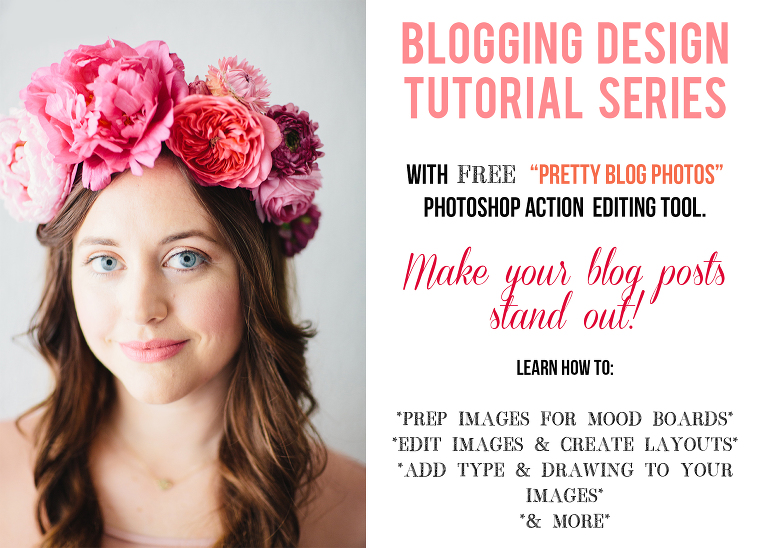 Hi Guys!
This post includes the start of useful tips/tricks to transform your blog, as well as a
FREE Photoshop Action called "Pretty Blog Photos"

that is perfect for all you bloggers out there!

These days, the web is overflowing with blogs, social media, imagery, and more.

To expand your reach, your blog really needs to stand out from the rest. It needs to offer your audience something that they cannot experience elsewhere; something special.

This is achieved by:

1) Great Content

2) Effective Branding & Marketing

and

3) Design Elements that are Visually Interesting & Give Your Blog a Style it can be Recognized for

I know this may seem a little overwhelming. It is super time consuming to balance all these aspects of having a great blog.

But don't stress. I'm here to help!

I've created a "How to Get More Blog Traffic" video series, in which I will be sharing helpful tips on marketing, design, as well as branding.

By the end of the series, you will  be able to edit images for your blog, prep your images for collages, make your content really stand out on pinterest through unique templates, add textures, add type and drawing to your images, create awesome digital frames, use pinterest, instagram, and other social media channels effectively, and more!

The best part is…this video tutorial series is FREE!

 

This video tutorial series is meant to complement the BLOG DESIGN COLLECTION, which was designed for all you bloggers out there.

It includes everything you need to:

-Have your blog content happily shared by your readers…making marketing a walk in the park for you

-Infuse your posts with design elements that are visually interesting 

-With the press of a button, create gorgeous photo edits with their own consistent and signature style, which is crucial for effective branding

-Save countless hours of design/editing time so that you have more time to focus on producing awesome content

-Develop your own unique brand

-& more!

You can get all the details about the BLOG DESIGN COLLECTION, HERE. 

This tutorial is part 1 in the series and it covers:

HOW TO PREP/EDIT YOUR IMAGES FOR YOUR BLOG
It also includes a FREE Photoshop Action called "Pretty Blog Photos" that will help you be more efficient when it comes to preparing your images for your blog.
_______________________
Make sure to watch the video tutorial as it goes over how to use the Pretty Blog Photos Action.
_______________________
To watch video part 1, click HERE. 
To receive the free PRETTY BLOG PHOTOS ACTION, simply:
Pin the 2 photos included in this post on pinterest. Then leave a comment with the links directed towards your pins.
As soon as the link is verified, the action will be sent to your email associated with your comment. Don't worry, your email will not be shared with anyone and will only be used to send helpful tutorials and the most important of updates!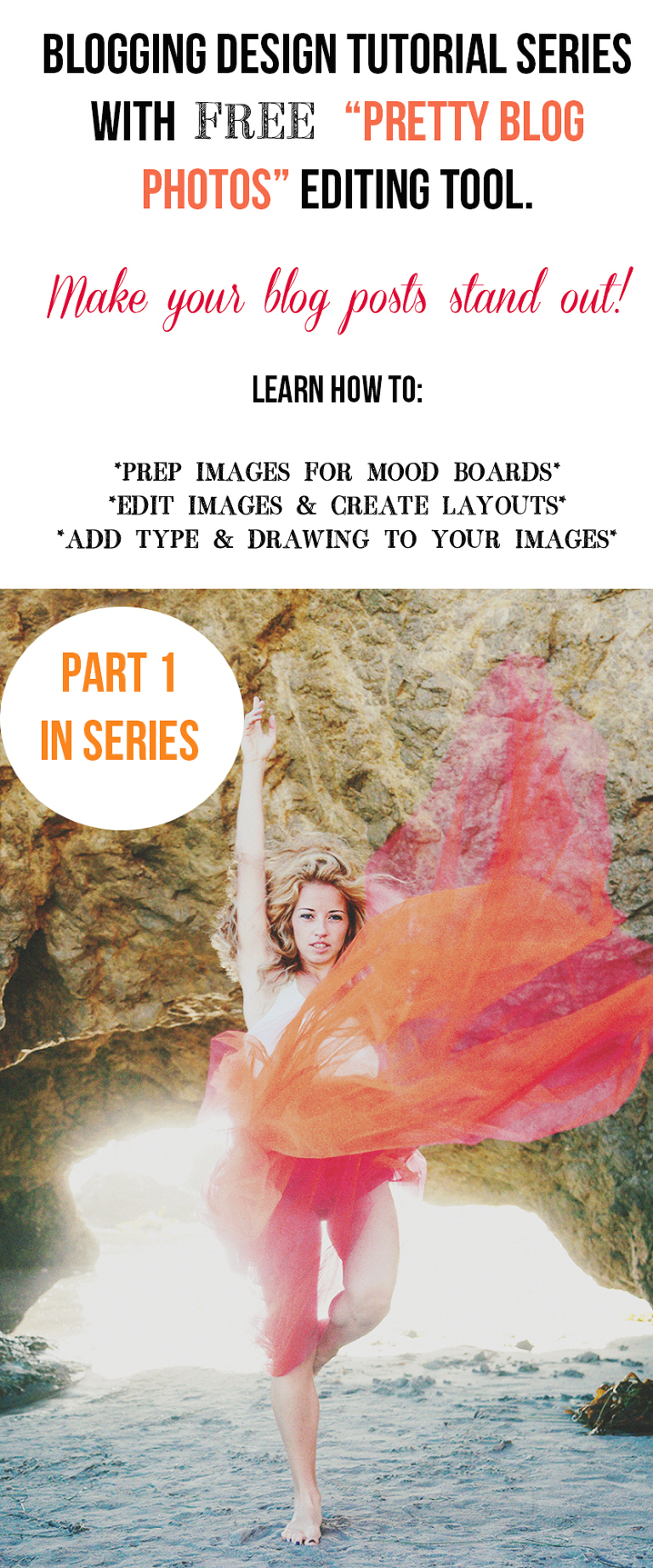 Hope this helps you all!
May the force be with you,
Ely