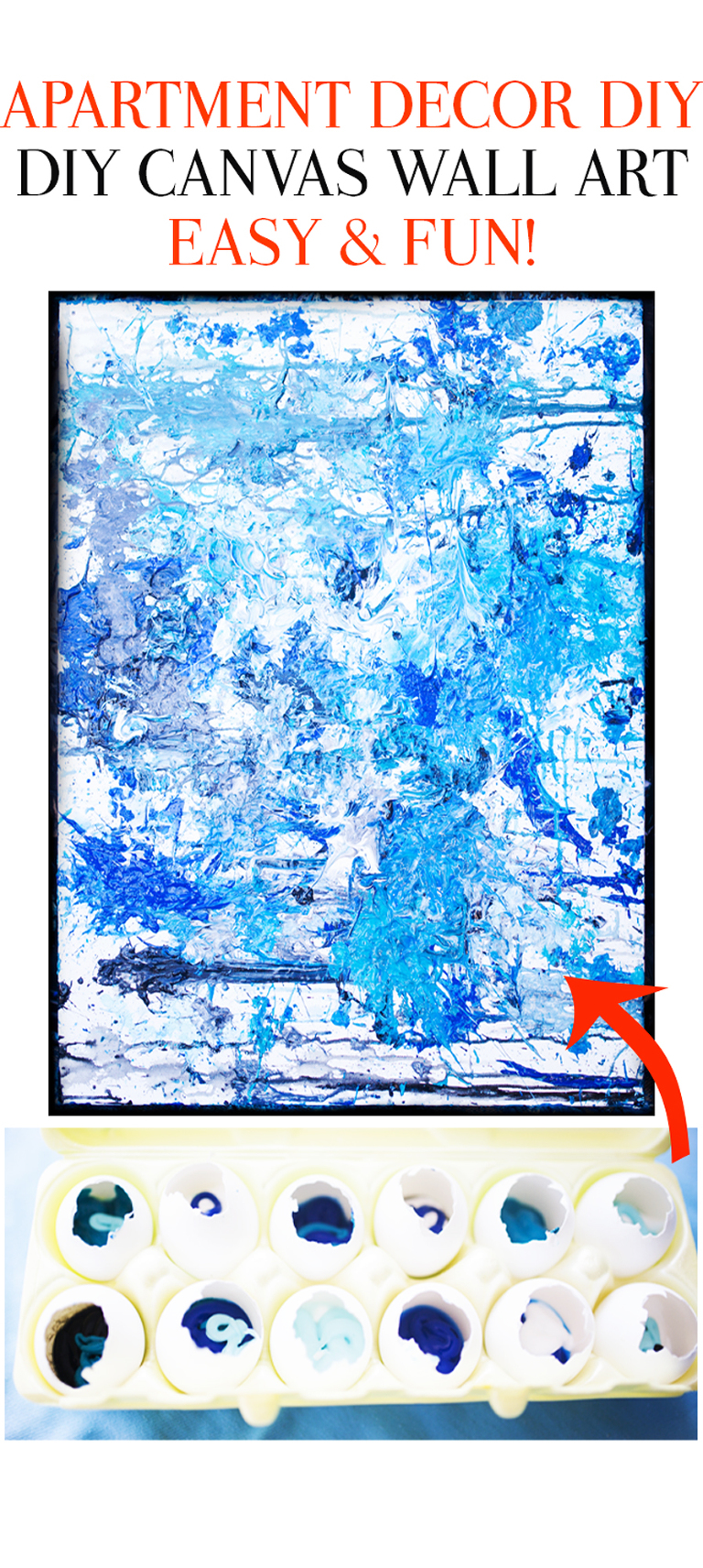 This DIY is ridiculously fun and easy! All you need is:
*1 – 2 Dozen Empty Eggs
*Paint (recommend acrylic)
*A canvas
Take out the yolk from your eggs, wash them, and fill them with some paint. Then proceed to throw the eggs at the canvas! It's literally as easy as that!
I recommend doing this with a group of loved ones. You'll be left with a unique wall art piece that was created by the people you care about.
I actually did this DIY with my family this past Father's Day. Watch the process by clicking

HERE.