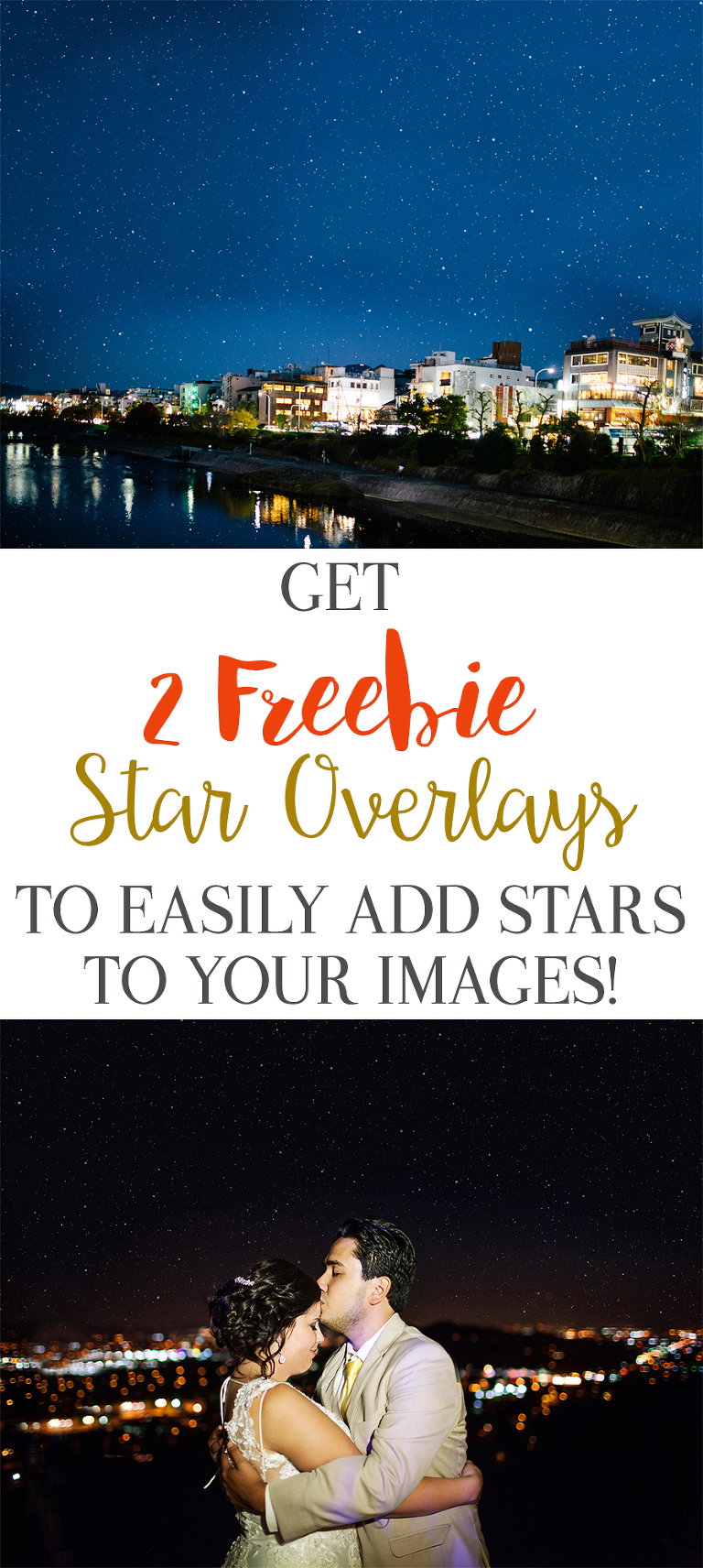 How to Add Stars in Photoshop + 2 Star Overlay Freebies
Hey Guys!!
It's time for the monthly FREEBIE!
This month I have 2  S T A R  overlays, which are awesome for quickly and easily glamorizing your skies with some twinkling stars!!
They are HIGH RESOLUTION and can be printed up to poster size! I got you covered!
These overlay also work really well for creating double exposure shots in photoshop! Just place one of the star overlays over your image and change it's blending mode to "Lighten."
Want more details on how to easily create double exposure shots in photoshop??
To watch a DOUBLE EXPOSURE VIDEO TUTORIAL I made a while back, click HERE.
To download the 2  S T A R  overlays, all you have to do is complete 2 simple steps
1) Pin any one of the images in this post to Pinterest!
___________________________________________________
2. Leave a comment on this post including the link to your pin!
(Note: Posting via the standard website comment section rather than via the FB comment app makes the process of sending the overlays faster since your email is required for option 1…so  I can send the overlays directly over to that email)
It's as easy as that!
Once the comment link has been verified, the star overlays will be sent to your email address associated with your comment within 24 hours! :)
Also, be sure to check out THIS tutorial, which goes over how to easily apply these overlays to your skies!