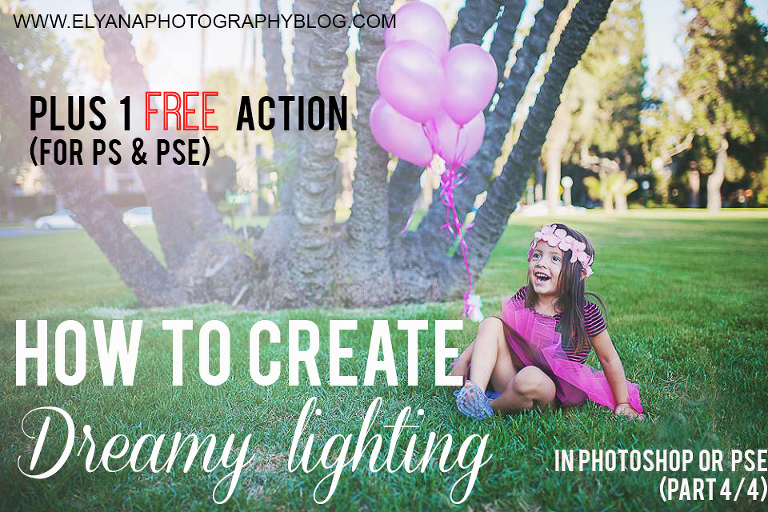 Preview Changes
This is part 4/5 out of the "Create Dreamy Images" series. This tutorial is compatible with photoshop and photoshop elements.
In this video I teach how to add dreamy lighting to your images!
A FREEBIE lighting overlay is also being gifted with this tutorial. ;) This overlay will help add ethereal lighting within your images!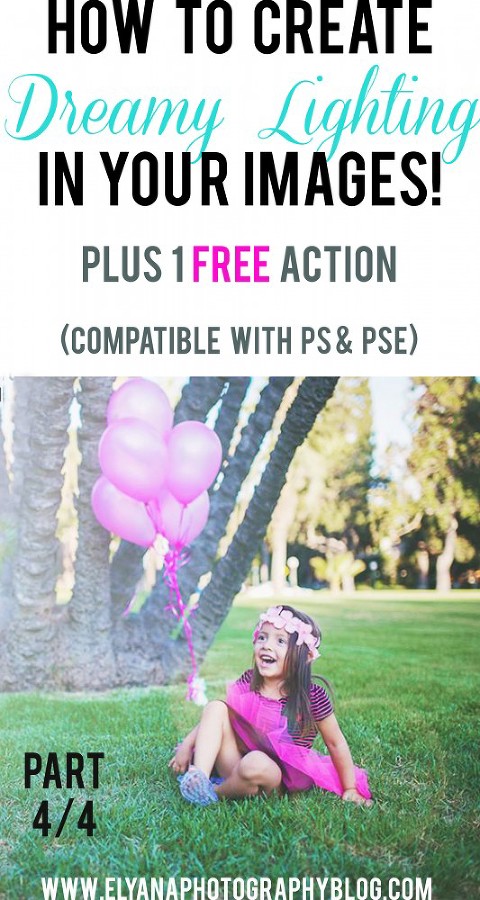 To watch the tutorial, click HERE. 
To receive the freebie lighting overlay, simply:
Pin 1 of the photos included in this post on pinterest. Then leave a comment with the link directed towards your pin!
As soon as the link is verified, the action will be sent to your email associated with your comment. Don't worry, your email will not be shared with anyone and will only be used to send helpful tutorials and the most important of updates!
Want to watch the other tutorials in this series? Simply click below to be directed to them.
Tutorial to add a dreamy desaturated look + tilt shift lens effect 
Tutorial to add a matte effect
Tutorial to add creamy highlights
Enjoy!
May the force be with you,
Ely