Have a FROZEN themed party coming up? Why not make your own Frozen themed invitations? 
Below is a video tutorial demonstrating how to make the invitations on Photoshop or Photoshop Elements.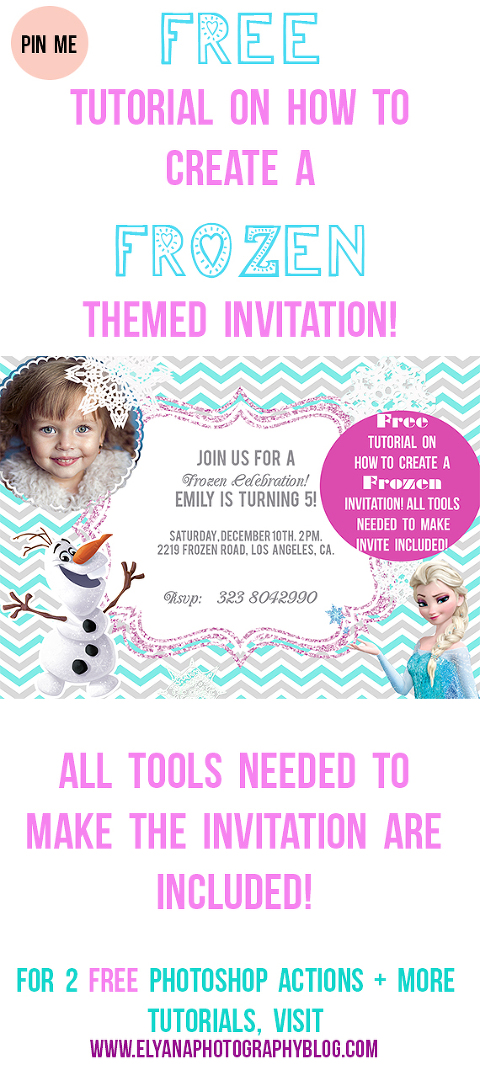 To view more invitations with different themes, click
HERE. 
For the FREEBIE Frozen printables all you have to do is complete 2 simple steps
1) Pin any 2 images from any of the blog posts on this site onto Pinterest. (one can be the image above) ;)
(Note: To locate more blog posts, click on the "BLOG" tab above!)
___________________________________________________
2. Leave a comment on this post including the link to your 2 pins! (Email must be provided. Freebies will be sent there. See below).
PLEASE NOTE: Prior to leaving a comment, it will prompt you to enter your email. Your email must be included as your freebies will be sent there. Your email will not be shared with anyone or made public, and you will only receive the most important of updates. ;)
(Note: Comment must be made via the blog comment section, NOT via the Facebook comment section)
It's as easy as that!
Once the Pinterest links have been verified, Frozen components will be sent to your email address associated with your comment within 24 hours! :)
To Watch the Frozen Invite tutorial? Click HERE. 
Hope this helps! :)
xoxo,
Ely