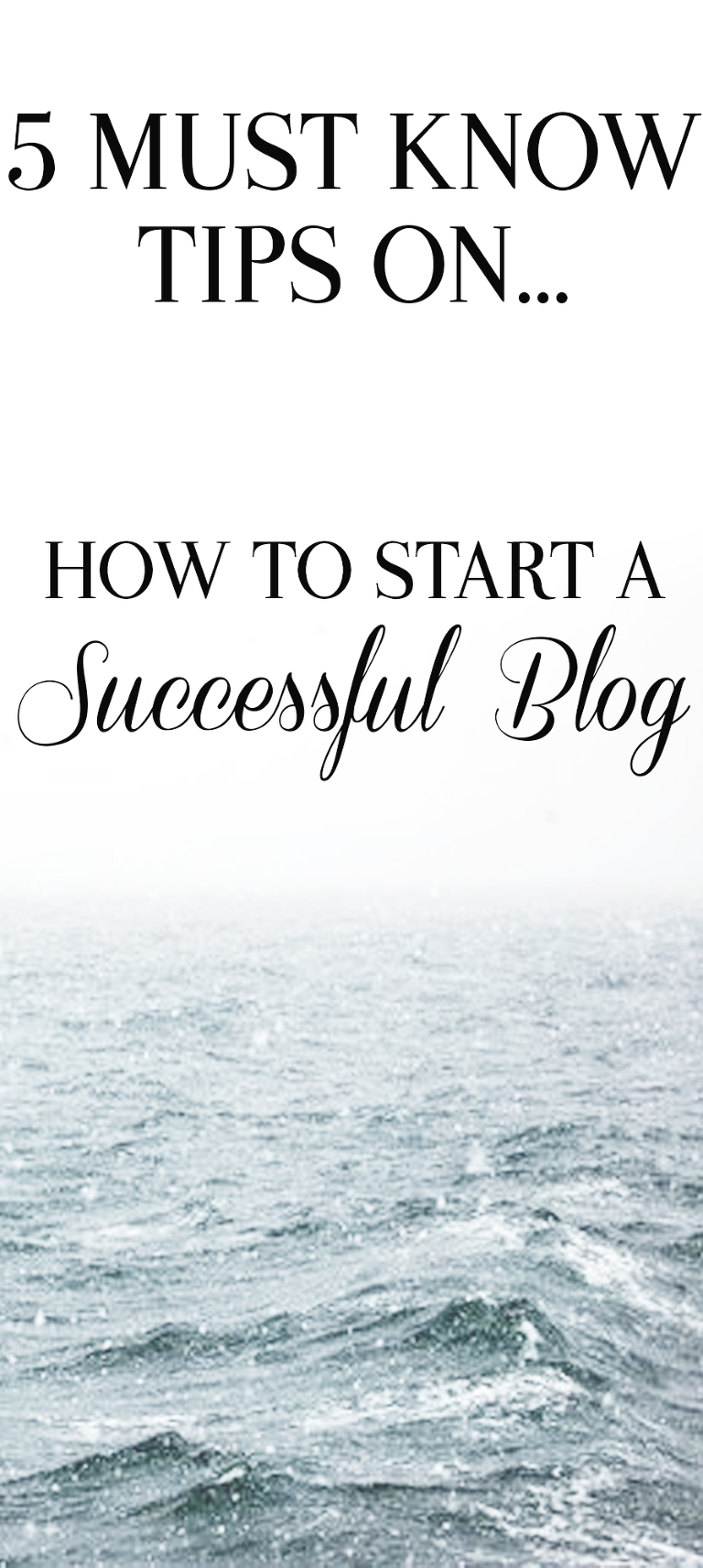 Here are some tips that I wish I would have known when I first began blogging. Also, as I was writing this post, I realized that I had SO MANY things to say with regards to this topic, so I decided to break it up into parts. I'll link to each part at the bottom of the post.
Ok. Let's begin!
1. BLOG WITH PURPOSE
This is incredibly important. I can't tell you how many bloggers blog more out of ego, than purpose. If you are trying to start a blog to become "internet famous," please….just stop right now. Readers can sense that a mile away and more often than not, it comes off as insincere, and probably because it is.
When it comes to blogging, it's always a great idea to take some time to really think about where you want to be with this blog in two years time. If you honestly just want it to be a personal thing, then getting more traffic really shouldn't matter. However, if your goal is to get more traffic, you have to find a way to make other people care about what it is you are offering.
It is important to find a way to connect with your readers, as well as add value to their lives.
This is done through multiple ways, such as but not limited to: being vulnerable with your readers and connecting on an emotional level through storytelling, providing useful information that will make their lives a bit easier, inspiring them, educating them on a specific topic, etc.
When starting I would ask myself, "Why do I want to start a blog and where do I want it to lead me?"
Do you want to make an income as a blogger? Do you want to use it as a creative outlet? As a way to inform people about a certain issue? To inspire people? To connect with people?  To keep in touch with loved ones?
Also, in some cases you may have multiple purposes for your blog. For example, you may want to use it as a creative outlet, to inspire people, and make an income stream from it. Obviously this is totally doable. What's important is that you take the time to actually  identify the purpose/purposes of your blog because it will give you a sense of direction with what types of posts to write about, how to market it, etc.
2.IDENTIFY YOUR TARGET MARKET AND NARROW YOUR FOCUS
Once you find your blog's purpose, it will be much easier to pinpoint your target market- the group of people you want to attract to your blog. Identifying your target market is especially important if you are looking to monetize your blog; keep in mind that companies are more prone to pay to be advertised on a blog that specifically reaches their own target market.
In other words, DO NOT try to be all things to all people.
If you are planning on beginning a lifestyle blog that covers several topics (perhaps- food, fashion, and diy), you should still narrow your focus by deciding exactly what type of person you want to invite to your blog. Make sure to give your blog a sense of cohesiveness by developing a consistent style and tone. A lifestyle blog that attracts the young mom who love diy, stripes, and everything classic is going to be entirely different than a lifestyle blog that attracts the bohemian woman who is as free as a bird. For instance, free people may want to work with the latter, but probably not the first.
If you are all things to everyone, it is highly likely that your blog won't be memorable because it won't resonate with any one particular group.
Remember that not everyone has to like your blog, but what you DO NEED…..is for a  specific audience to LOVE it.
Because if you are really connecting with that particular audience, they will become your most loyal fans and will help spread the word for you. Keep in mind that this is crucial for any blog category. You should always try to focus your blog and target market as much as you can.
3. Be Sticky. Make a New Category.
Basically, when someone stops on your blog/website, their brain is going to try to categorize it  within the first 5 seconds. Literally.
The bottom line is that: People are busy.
When they are looking for something on the web, they don't want to spend time trying to figure out what your blog is about. Keep it simple and to the point.
Also, nowadays the web is overflowing with information, so if you want your blog to be memorable, it really needs to stick in the mind of the reader. How is this best done? By having the reader create an ENTIRELY NEW category for your blog in their mind. 
For example, let's say I am browsing the web and I come across a health and fitness blog. Once I land on that site, my brain will categorize it as "another health and fitness blog." Is that memorable? Not really. Why? It's highly likely that I already know of quite a few other health and fitness blogs, so unless I'm totally loving this new one I just came across, chances are that I'm not going to bother to remember it.
So, the trick is to bring something to the table that is not common, something sticky (aka – highly memorable).
Back to the health/fitness blog example.
Let's say I then went on to find a blog that is all about health and fitness for busy moms.
This one little difference is going to make a HUGE difference when it comes to how my brain categorizes this blog.
Sure, the specification of this blog is going to turn some people off, but it is also going to REALLY captivate a group of people, particularly those on a tight schedule. Chances are that If I'm a mom with a hectic schedule, I am really going to be drawn to this blog over other health/fitness blogs I come across.
Even more importantly, since this blog offers something more specific that isn't as general, my brain is going to make a whole new category for it. Rather than just storing it in "another health and fitness blog" bin, it will store it in the "health and fitness blog for busy moms" bin, which is much more memorable since it offers something not as common.
 4. Be Honest
Your blog needs to feel authentic.
This goes back to really finding your purpose with blogging. It's important to be transparent.
Also, not being honest gets super tiring; sooner or later, you'll get burned out. However, if you are your true self from the beginning, readers will know what to expect from the start, and more importantly…they will sense your authenticity and will be drawn to that.
Remember, no one is perfect.
Don't be afraid of showing your vulnerable side because more often than not, that's the side that really allows people to connect with you. At the end of the day, we are all human and we all just want to feel connection. If you can find a way to really relate with your audience, you're solid. 
 5. Be Original
This is easier said than done, but honestly, it's the most important.
I feel as though we often draw inspiration from many different sources, which is great, but it's important to remember that the YOU aspect should always override any inspiration you get.
In other words, blend your inspiration with your personal ideas, thoughts, opinions, etc.
 Everyone is original because everyone is different.
The problem is that we often doubt ourselves, and instead of showcasing our truly unique selves, we'll try to mimic someone else who already is successful. We'll think to ourselves, "Gee. well if their persona worked so well for them, maybe it will work for me." Ironically enough, this will then propel you to ignore your authentic self, thus, resulting in unoriginality. 
 Sure, we should draw inspiration and learn from others, but we should never let this influence overshadow the "us" part. 
Part ll – Coming soon.
Hope this helps you all.
May the Force be With You,
Ely