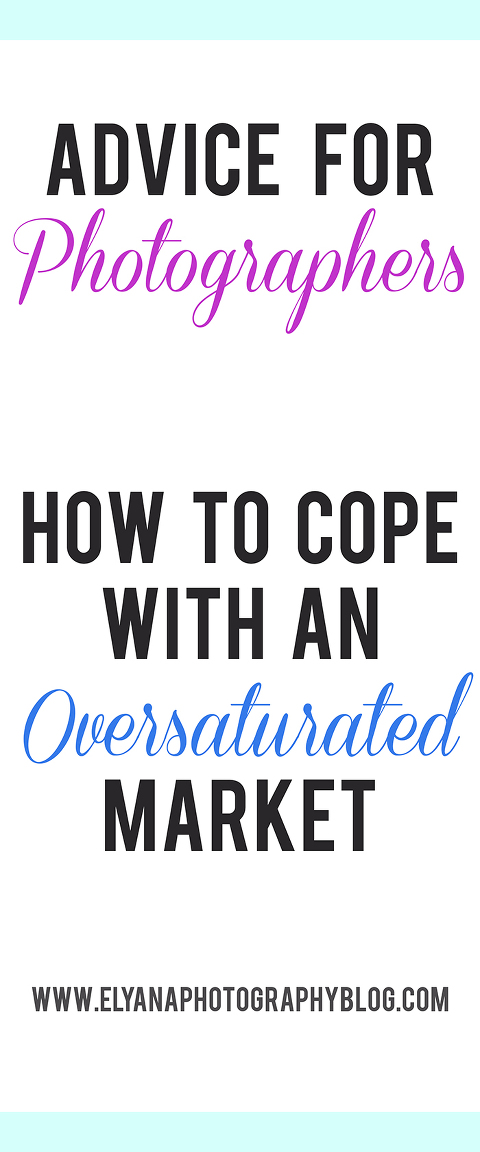 The market is too oversaturated. How can I possibly be successful?
 Yes. You are correct. The market is oversaturated.
And what? There is still always money to be made. The best of fields are always incredibly competitive.
Point #1
 Look, you can either be the type of person who:
Believes in herself/himself
Shows determination even when it's most difficult
Thinks positively
Loves himself/herself enough to give his/her goals a fair shot, even if it means things will get uncomfortable
Or, you can be the type of person who:
Makes excuses
Doubts himself/herself for fear of failure
Avoids discomfort
There are always going to be excuses for NOT to pursue something you want to do.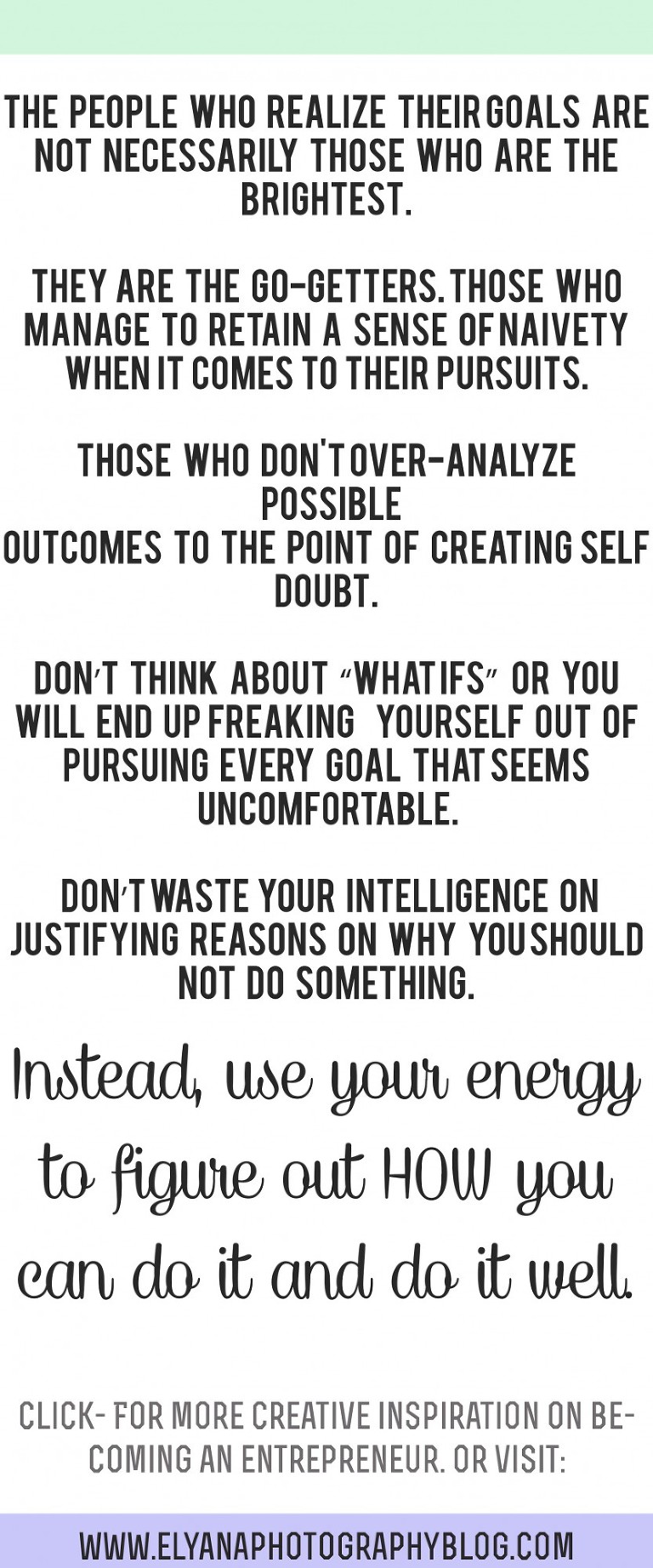 Just go for it in a manner that seems doable.
If it means working full time at another job, while dedicating hours after work and on weekends to your art, then do that.
Figure out a way to make it work and avoid making excuses.
Your goals are worth it.
_____________________________
While we are on the topic of using your energy wisely. This brings me to….
Point #2.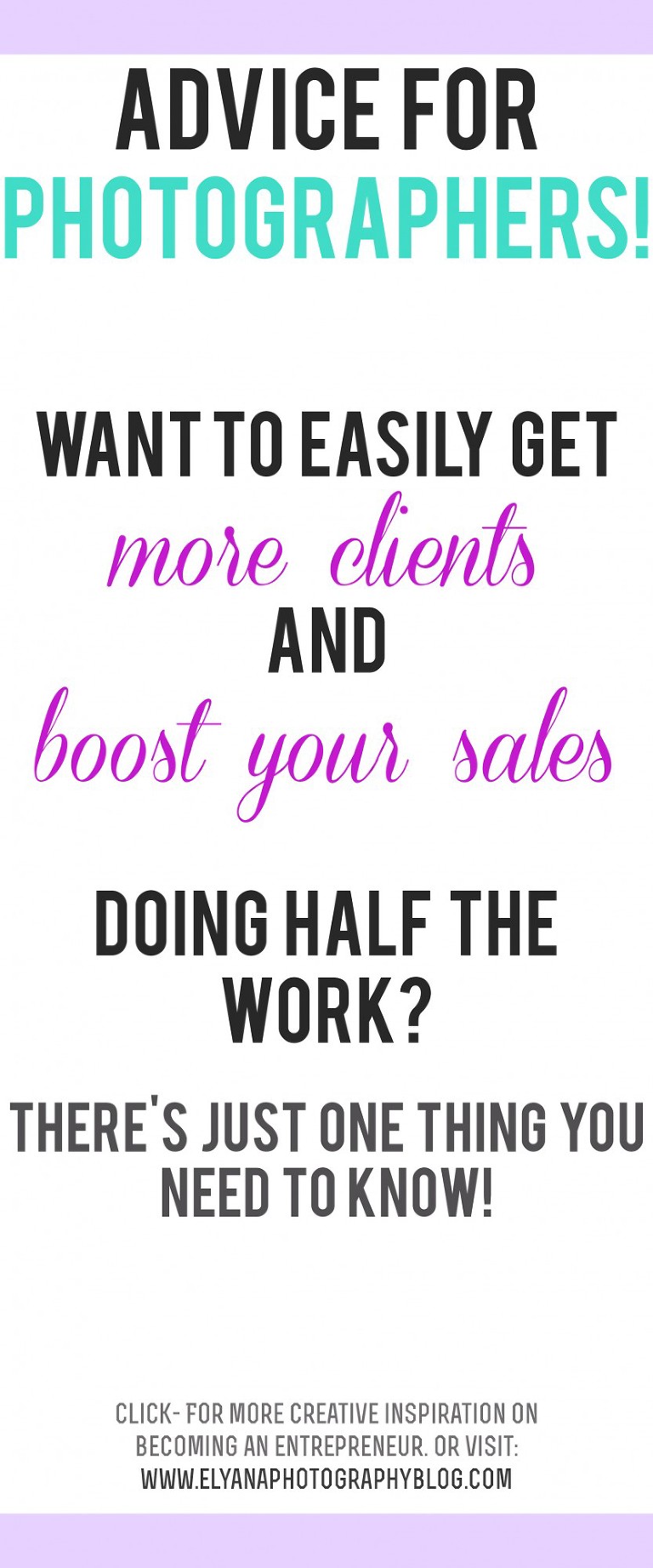 Do things that make you stand out and become a marketing genius.
At the end of the day, being successful in any business has a lot to do with good marketing. It is key to increasing exposure, which results in more leads, which boosts sales, and in turn, lends to a higher income.
Please keep in mind that you DO NOT have to work harder in order to have solid marketing.
Just smarter.
Photograph things that will get people talking.
Take images that are not seen every day.
I know it's getting harder with the constant feed of images we see (social media), but just try to brainstorm.
Anything that helps you stand out will aid you with attracting more clients.
Instead of spending hundreds of hours photographing in a "traditional" fashion, spend a few hours photographing a concept in an "out of the box" manner.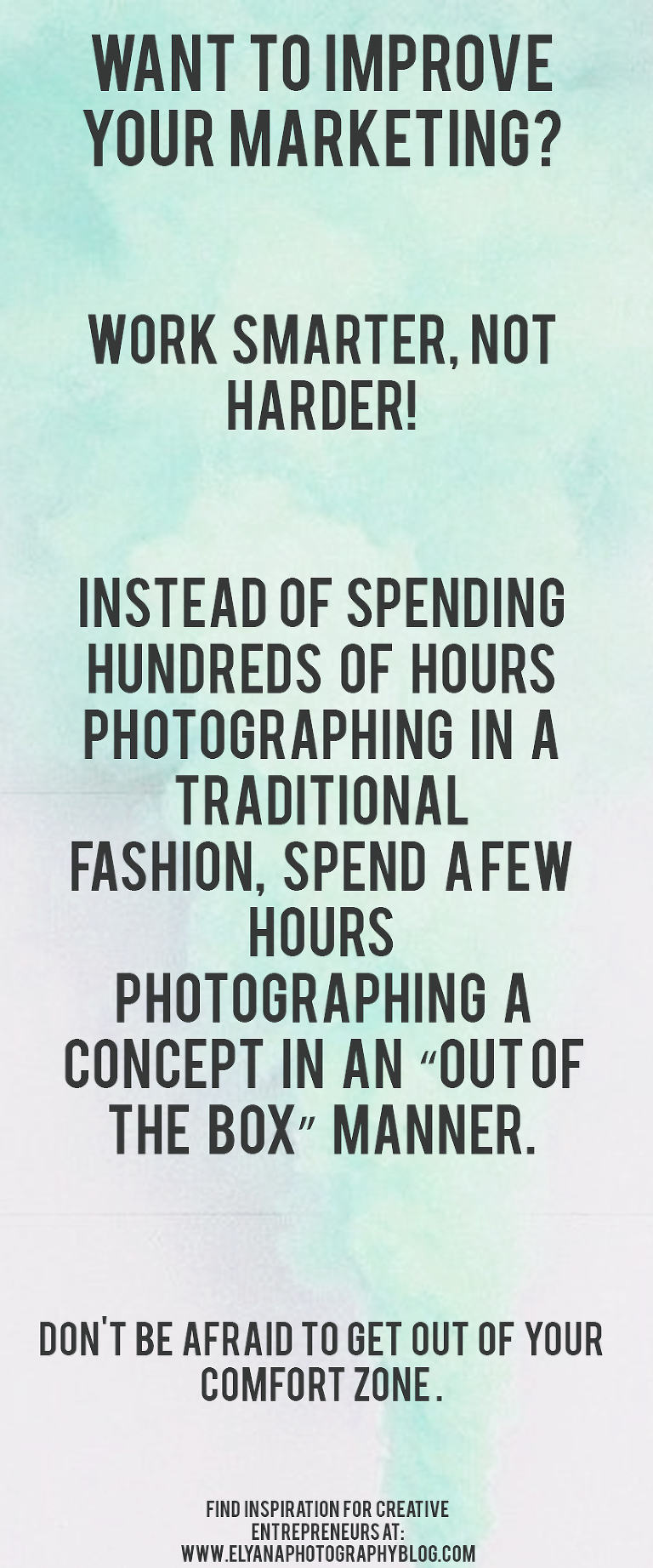 It will help get you more exposure in half the time with much less work involved.
Some ideas that have been done and tremendously increased exposure for the photographers who executed them are:
*Zombie Engagement
*Dinosaur Chasing Bride + Groom (cheesy BUT comical!)
*Double Exposure Shots
*Shooting Through a Toy Camera
*Re-doing Old Photographs
You get the idea.
Basically, it's best to take a customary photo shoot, such as an engagement session, and add an UNEXPECTED element into it. 
This will get people sharing your content for you, making your life a whole lot easier.
Hope this post motivates you all to pursue your passion. As long as you are willing to think creatively, commit the hours, push boundaries with "out of the box" marketing tactics, and get out of your comfort zone, you'll be fine.
Now, I'm not saying to quit your day and jump full force (although that has worked for some). I'm just saying that you should start taking the necessary, measurable steps to make your dream a reality.
If that means, saving money to purchase a domain name + website, perfecting your craft by doing a few free styled photo shoots, interning for a fellow photographer and learning the loops, taking a course in photoshop, etc,…then by all means go for it.
Over time, all these steps will accumulate and they will lay the groundwork for you becoming a super talented, bad ass business owner and artist.
The point is this:
Stop making excuses for yourself.
Honestly, life is too short to play it safe and not do what you love.
As my favorite college professor always use to say: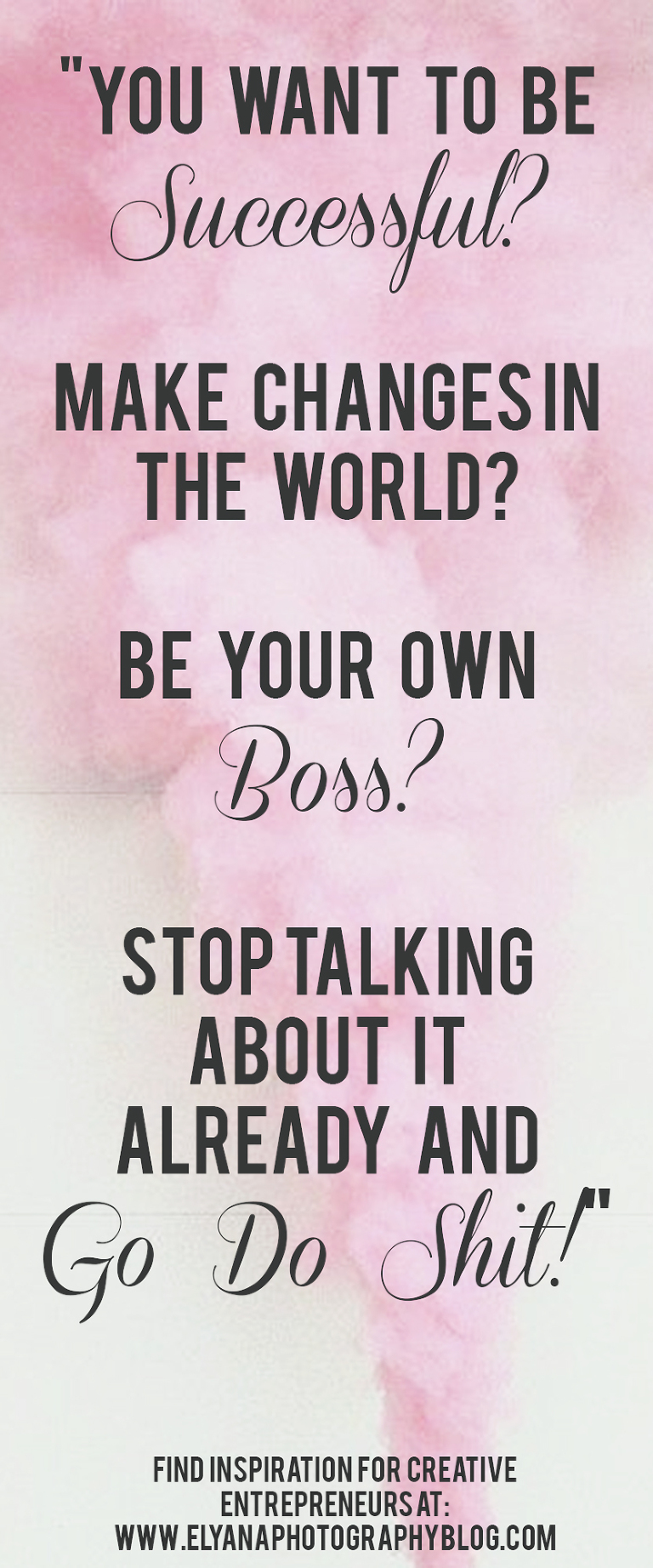 May the force be with you,
Ely