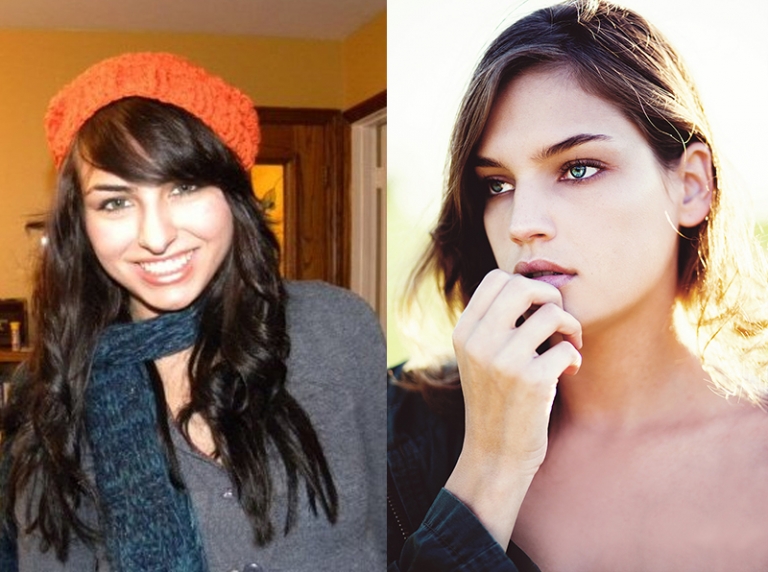 My interest in photography began a while back when I started a 365 self portrait project partly for narcissistic reasons, but mainly because well, I love photographing.
The photo on the left is the first self portrait I took. At the time, I thought it was a great photo… But then, something happened- I began to compare my work to that of other photographers….and I felt awful. I began to question everything. I never wanted to post anything online because I thought it was never good enough. I didn't know if I had it in me to receive criticism, even if it was helpful feedback.
The photo on the right is an image I took of a client, Jordan Munn (you're awesome Jordan!!!),  just this past weekend at kenneth hahn park-exactly one year later since I began taking photography seriously. I'm nowhere close to where I want to be, but I know I have improved.
The most important thing I have learned over this past year is to never compare your work to that of other artists. Everyone was an amateur at one point no matter how professional they may appear. Everyone has room to keep learning and improving. If you ever feel discouraged, just remember that there is absolutely NOTHING you cannot do as long as you put the hours in. Anything is possible.
Don't let criticism ever get in your way. I know if I would have listened, I would have never been able to achieve the second photo. I would have never improved. Most importantly, I would have never pursued photography, something I genuinely enjoy.