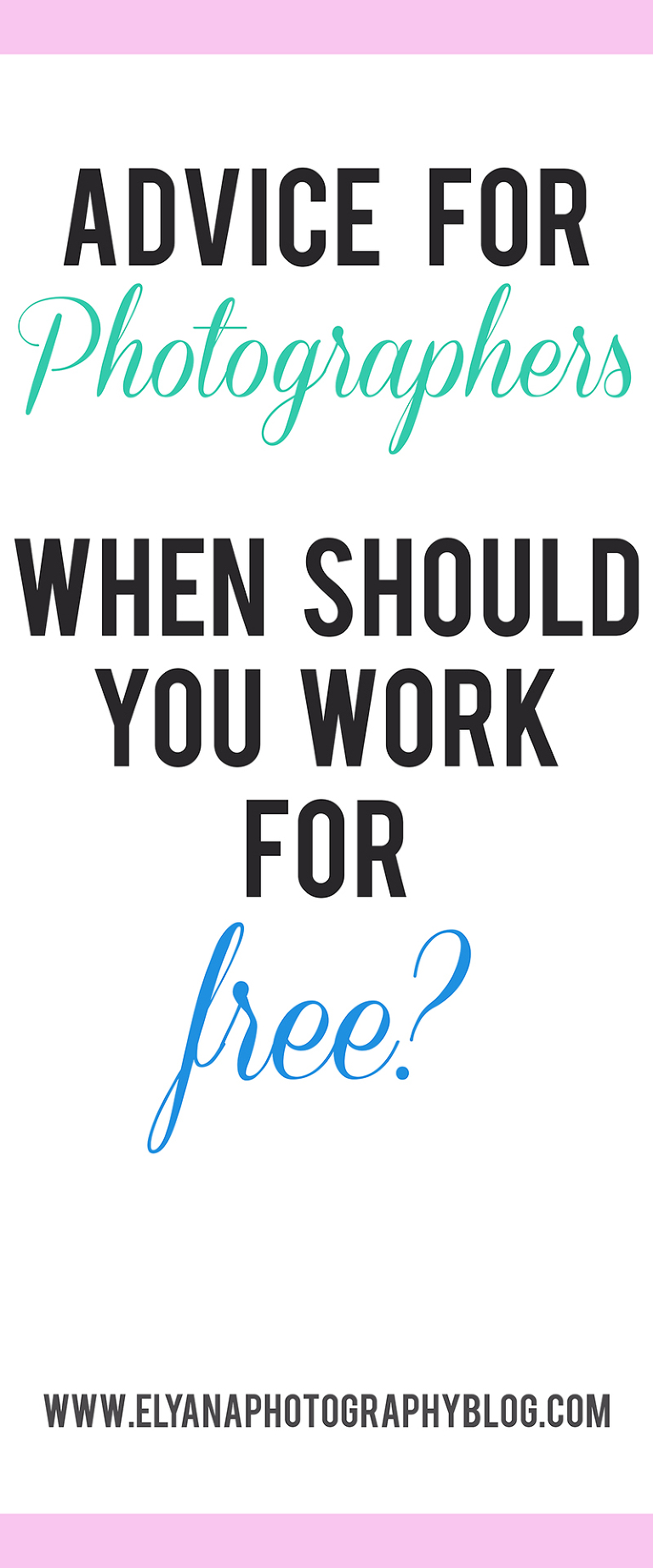 If you are just starting out, by all means…feel free to take on jobs for little to no pay that you feel are going to broaden your experience.
However, if you have been in the industry for some time, free shooting shouldn't occur often. Want to gain respect in your field? Not only must you respect others, but you must also respect yourself.
At the end of the day, this is your career and you are a business owner.
It's important to make sure that if you are not getting paid for a job, that you are getting something of equal value (great marketing exposure, variety for your portfolio, strategic contacts, etc.)
Remember, just because photographing is an activity that is generally considered to be fun, does NOT mean that being a professional photographer is any less of a job than any other job out there. 
I think this is SO crucial for photographers/artists to remember, that I even made it into an easily sharable jpeg)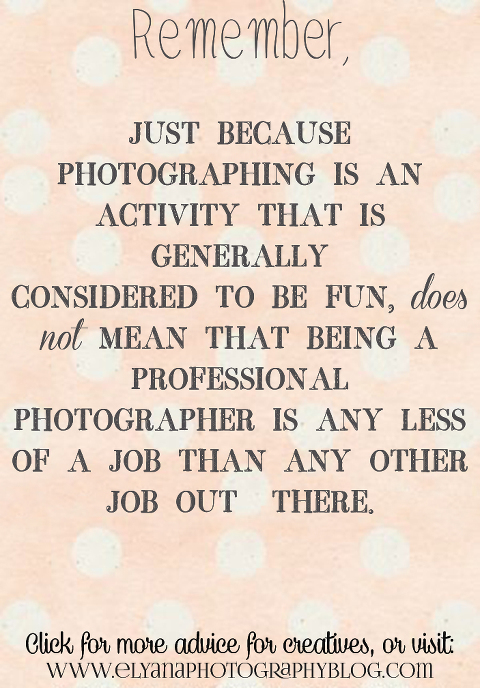 Sure, being a photographer is fun, but it also comes with many not-so-fun parts.

Like, but not limited to:
-Countless hours of post processing
-Album Creation
-Responding to Clients
-Creating Marketing Content/Advertising
Anyone who photographs for a living knows that about 85% of the job consists of doing work on the computer, while only about 15% consists of actual photographing.
BUT,  how are potential clients suppose to know this?
They're not.  They are not the photographers!
In other words, don't feel bad if someone asks you to work for free. It's not an insult, just a misconception.
So, when someone assumes  you will work for free, feel free to educate him or her about your work/pricing options in a manner that is gentle, polite, and professional. ;)